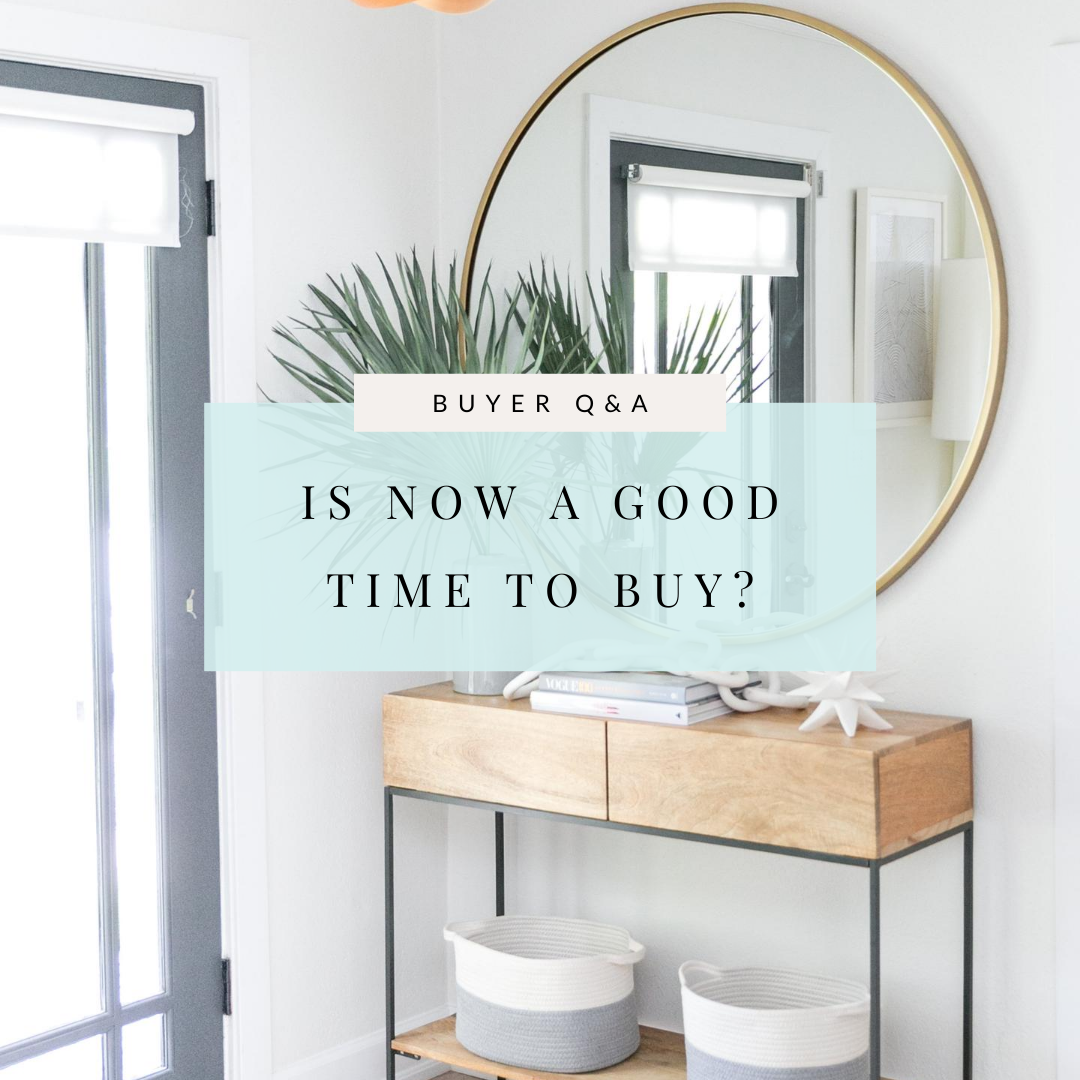 The question I am getting on repeat: Is now a good time to buy?⠀⠀⠀⠀⠀⠀⠀⠀⠀
⠀⠀⠀⠀⠀⠀⠀⠀⠀
Let me break it down because my answer varies depending on where you're at!⠀⠀⠀⠀⠀⠀⠀⠀⠀
⠀⠀⠀⠀⠀⠀⠀⠀⠀
For starters, interest rates are at historic lows which makes locking in a great rate on your mortgage super appealing – if you're ready. It's also important to be prepared before you dive into the process, especially with the lack of inventory we're experiencing, so let's chat! Here are a few questions I would consider before taking your next step!⠀⠀⠀⠀⠀⠀⠀⠀⠀
⠀⠀⠀⠀⠀⠀⠀⠀⠀
👉 Do you know your current credit score and approximately what you'd be comfortable spending monthly (for mortgage & taxes)?⠀⠀⠀⠀⠀⠀⠀⠀⠀
⠀⠀⠀⠀⠀⠀⠀⠀⠀
👉 Do you have an emergency fund (this will be essential to make sure you're prepared for home maintenance, repairs and other costs of homeownership)?⠀⠀⠀⠀⠀⠀⠀⠀⠀
⠀⠀⠀⠀⠀⠀⠀⠀⠀
👉 Do you currently renting? If the answer is yes, do you know if the terms of your lease are flexible (do they offer month to month or allow you to sublet if you find a home prior to your lease being up)?⠀⠀⠀⠀⠀⠀⠀⠀⠀
⠀⠀⠀⠀⠀⠀⠀⠀⠀
👉 Are you prepared for the expenses associated with the home buying process? (home inspection, appraisal, closing costs, down payment, earnest money)⠀⠀⠀⠀⠀⠀⠀⠀⠀
⠀⠀⠀⠀⠀⠀⠀⠀⠀
👉 Have you talked to a lender to determine if you qualify for any down payment assistance programs?⠀⠀⠀⠀⠀⠀⠀⠀⠀
⠀⠀⠀⠀⠀⠀⠀⠀⠀
If you want to talk about these questions more in depth and what specific costs you should be prepared for, I'm only a zoom call away! Send me a message and let's get your buyer consult on the books.