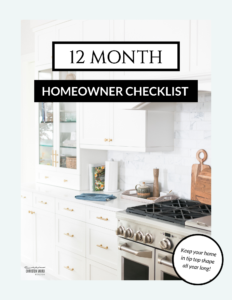 If you're looking for a total list of home maintenance tasks for the year that's broken down by month, you're in the right place.  We've got a full guide in a pdf form just for you!
12 Month Homeowner Checklist
Let us know how to get this to you! Get the list of how to easily maintain your home each month!