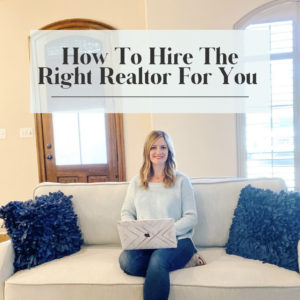 3 questions to ask when interviewing a REALTOR to determine if they're a good match:
1. Do they offer a complimentary consultation before starting the process? Agents who require you to meet prior to diving into the process are doing so for a good reason. They want to learn everything they need to know about you and your real estate goals while also educating you on the information that you are going to need to successfully buy or sell a home. This is a sign of professionalism and also an easy way to know whether or not they are a good fit before actually getting started.
2. Do they use social media to market their business? Why should you care if an agent uses social media? While Facebook isn't an app that is designed to sell homes, it is a platform with over 2 billion active monthly users. Along with a variety of other social media platforms, it is crucial for agents to be utilizing social media when it comes to marketing your house or helping you find your house. Ask them how they use these tools to stay ahead of the curve and how that can in turn help you with your real estate needs.
3. How do they communicate? How often can you expect to hear from them and in what form? Will you mainly be talking to them or their admin? Are easy to get ahold of? Make sure they let you know how and when they will be communicating with you so you're never left in the dark wondering why they haven't returned your call or gotten back to you. Sounds pretty simple but the real estate industry doesn't sleep so having someone that is going to stay on top of things is so important.
What are your thoughts? Did you know to be asking these questions before reading this post?