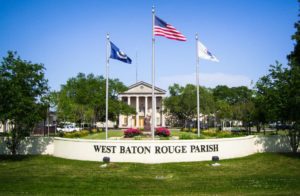 You've found the one! A house, I mean.  Now you need to get your West Baton Rouge utilities set up and don't know where to start.  Here's what you need to do:
West Baton Rouge uses Entergy for Electricity:
Call Entergy to create an account. 1-800-368-3749
Call the Parish for your permit. 225-749-2909
Brusly- go to bruslyla.com/government/forms/

Click "Residential Occupancy Permit"
You can either print, fill out and drop it off or you can e-mail it to the office
The cost of the permit is $25.

Port Allen, Addis will call 225-336-2434 for your permit. The cost should be $10.
Please note- the office closes at Noon on Fridays.
* If you are NOT in the incorporated areas of West Baton Rouge, an inspection is required before they can switch over utilities. This includes a large area of Port Allen, Brusly and Addis.  Please allow appropriate time to get your inspection done prior to your utility start date.
You will get your water/trash/sewer/gas utility services through West Baton Rouge Parish Public Utilities.
You will go to the office to apply for your service.  Please have your lease agreement/purchase contract and your driver's license. There is a drive through on the side of the building so you don't have to get out of your car. The address is 880 N. Alexander Port Allen, LA 70767
If you don't have gas, the deposit is $50.  If you have gas, the deposit is $175.
Hope this helps you out!